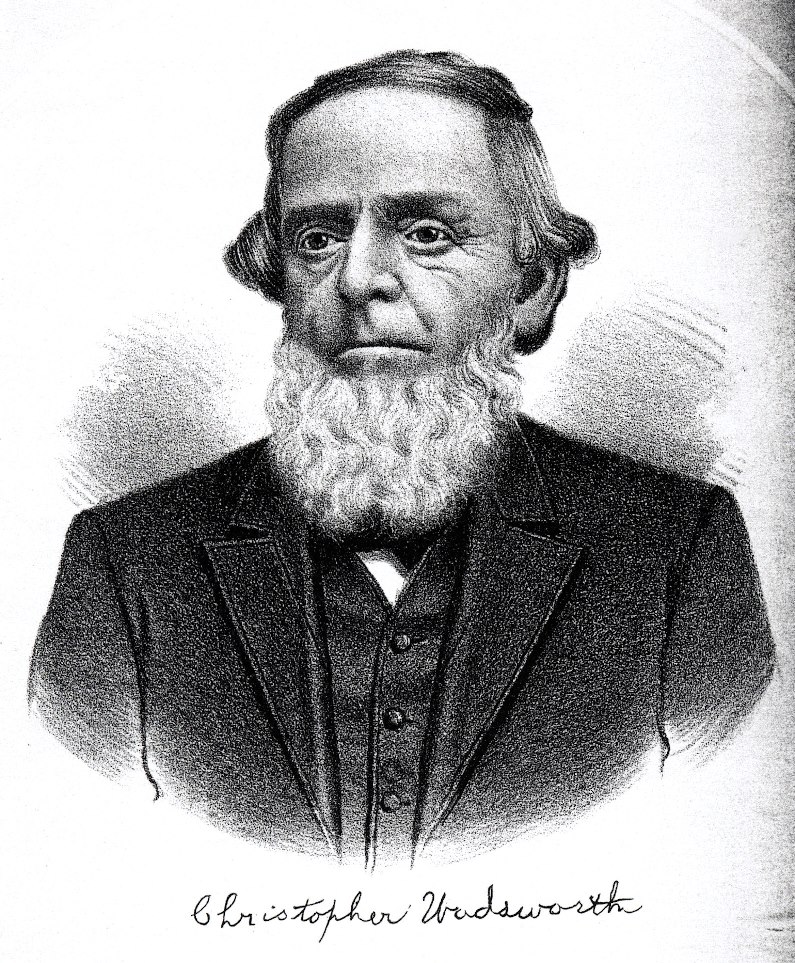 Identification:

Christopher Wadsworth b1807. This is the drawing of Christopher Wadsworth (1807-1874) as published in the Portrait and Biographical Album of Ogle County (Chicago: Chapman Brothers, 1886). Christopher came from Frederick County, Maryland, to Grand Detour Township in Ogle County, ca. 1845.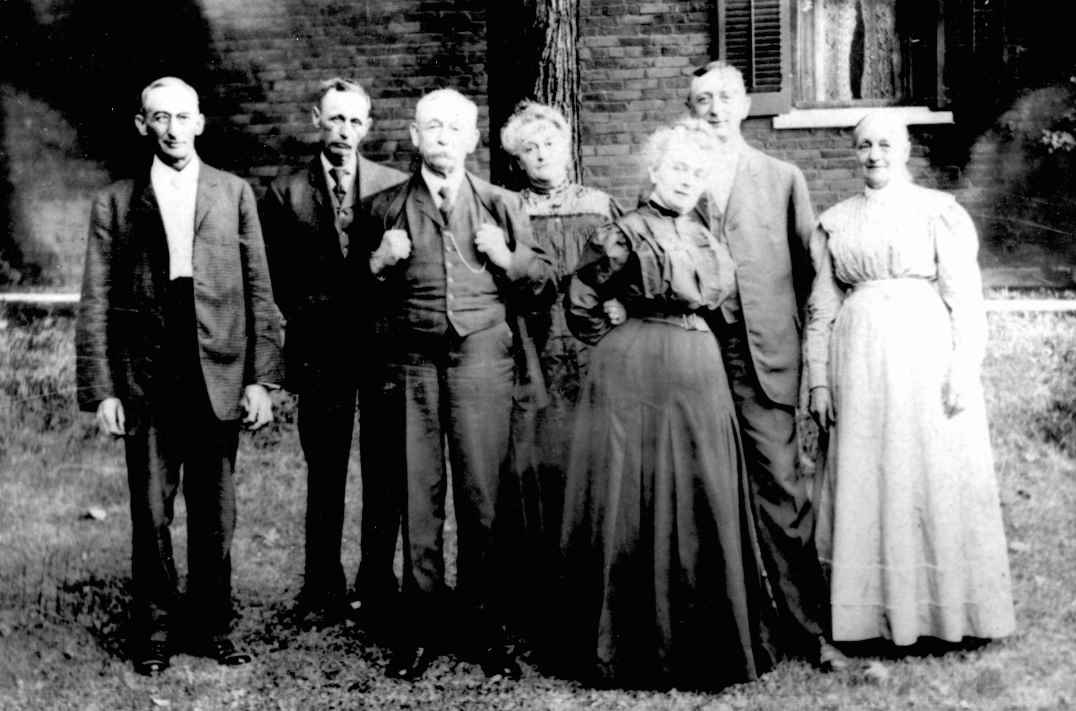 Christopher Wadsworth Kids 1908. Probable identification (from left): Christopher T. Wadsworth (1848-1933), John Washington Wadsworth (1842-1920), Daniel Feaster Wadsworth (1839-1929), Margaret A. (Wadsworth) Gantz (1853-1928), Matilda Louisa (Wadsworth) Browne (1856-1947), Stephen Douglas Wadsworth (1861-1925), and Mary Ellen (Wadsworth) Gantz (1840-1922). John, Daniel, and Mary Ellen were born in Maryland; the rest were born in Ogle County.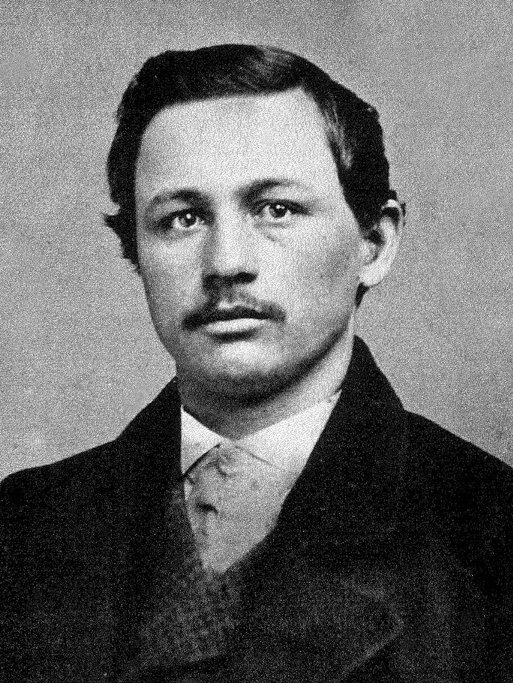 This is John Washington Wadsworth (1842-1920) who was born in Maryland, but moved with his parents to Ogle County when he was three. He moved to Lee County in 1866. Photo was taken ca. 1870.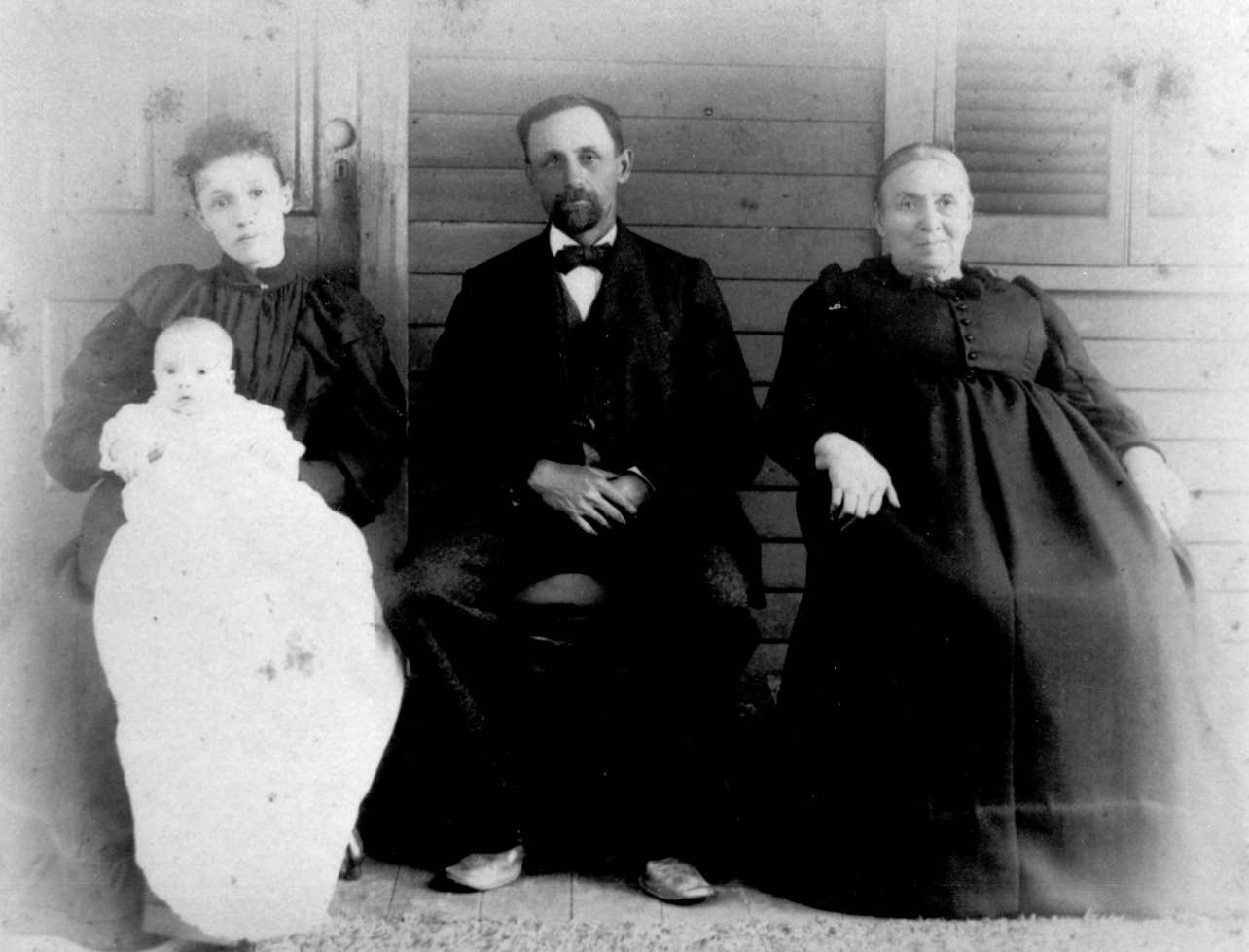 Matilda John W Gertie and John 1893. This photo from 1893 shows four generations. From left: child John Lievan, Anna Gertrude (Wadsworth) Lievan (1869-1944), John Washington Wadsworth (1842-1920), and the matriarch Matilda Feaster Wadsworth (1818-1893). The photo was likely taken in Harmon, Ill.; John and Matilda were from Ogle County.
Contributed by Tom Wadsworth
Return to Ogle Co. Genealogy Site