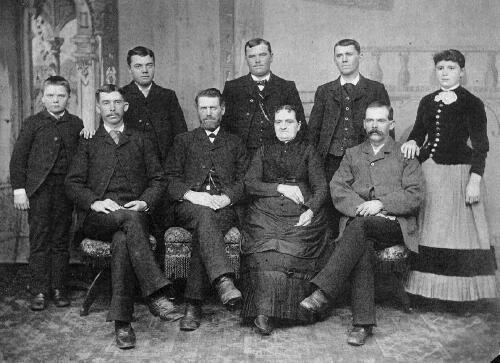 George and Leonora (Sanford) Brand family - c.1883
My best guess of who is in the photo, assuming it was shot about 1883 is:
FRONT ROW, (from left) Ambrose Alexander Brand; George
Mortimer Brand; George Brand; Leonora (Sanborn) Brand; and
Lester A. Brand. BACK ROW (from left) Robert Miles Brand;
John Jackson Brand; Henry Douglas Brand; Katie A. Brand.
These IDs are based on the ages of these individuals at the
time the photo was shot.
Submitted by Mike Brand (g-grandson of John James Brand), Frankfort, IL
Return to Ogle Co. Genealogy Site