West Branch Meeting House, Built 1860-1862, Ogle County, IL

"In this meetinghouse (earlier church building,sic) the people worshiped until sometime in the summer of 1859 when the house was made unsafe because of a windstorm and a bolt of lightning. In the meantime, services were held, but less frequently, in Samuel LONG's barn, one-half mile northwest of the church site, and at least one love feast was held in the barn of David BUTTERBAUGH a mile south of the church...In the meantime, materials were being assembled for the new stone church which was compiled in the spring of 1862. The church with its low ceiling and solid walls still serves the community, though it has been slightly remodeled inside. It was no small undertaking to erect a stone meetinghouse forty by sixty feet in those days.
Joshua SLIFER was treasurer of the building fund and we have some old accounts. From certain receipts we learn that he paid on November 25, 1862, $25 for two stoves, received from himself $20, from S. GARBER, $25, and from I. NEWCOMER, $5..."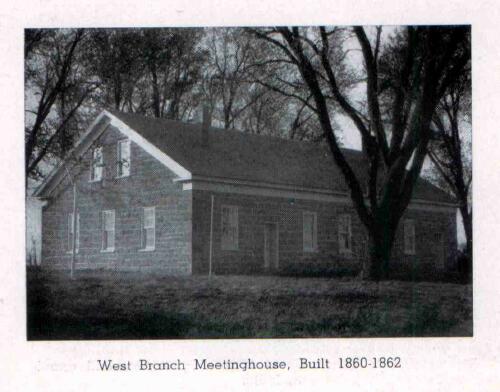 Taken from the book:
Brethren In Northern Illinois and Wisconsin
by John HECKMAN and J.E. MILLER
Brethren Publishing House
Elgin, IL
1941
submitted by
Layne A. Holley
Bartonville, IL
Return to Ogle Co. Genealogy Site